Shuffle Up And Deal
RIVERHOLD'EM
Welcome To RiverHold'em
Power of the River
Fishing Big and Small
Who says Poker is not a sport?  With an ocean of tables and a world filled with the catch of the day,  you might just be the next legend of the poker world. - riverholdem
Inspired by the game Texas Holdem.
Poker players all have their stories on how they won it on the river or lost it on the river. We want to hear your story. Thank you for stopping by riverholdem.com. Checkout our selection of poker apparel. If you are looking for that special gift for yourself, friend or family member who loves to tell their bad beat stories or how they gave a bad beat, then check out our store for one of our t-shirts with a little story of it's own.
Poker Moments Video Selector
Apperal
RiverHold'em Novelty T-Shirts
The staff at riverholdem.com is excited to bring the digital works of Ann T. Hill to our apparel for this season. Ann is an aspiring Manga artist.  Having talked about some of the Texas Hold'em stories, we were excited to see several of the toon prints that bring out the thrill of bad beats and good beats that happen on the river.  See more of Ann's work at annthill.wordpress.com.
We have all been beaten by the Fish, it was not pretty. Or, you were the fish and gave the bad beat. Well now you can dress the part. Join the FISH CLUB.
Request your own card story(custom hands).
Bass Club:
Starting Hand KQ offsuit against a pair of tens. Both great hands to come in on. But then thing start to look bad. Flop comes 3 8 10 all clubs, possible 4 to the flush. Pair doesn't hold back and bets big with the set, but the Fish keeps coming. Turn comes another club, you have the hand and the Fish with no clubs is still chasing and is now open ended. What beats the pair and straight, neither of which they have? Well I guess the Fish knows what is coming and that there is no Flush or Full House coming. The Fish is not even considering a split pot with river club and just keeps calling the bets. What! You guessed it, a river ACE for the straight to beat the set!
Marlin Club:
Starting Hand A4 offsuit against 10J suited. Both great hands, min raise by 10J suited. Flop comes rainbow JC 6D 9H, the pair of Js bets. At this point it is easy to fold "Ace Rag". Turn comes 8S, outs increase to open ended straight and ACE high chasing, what do you do? Well we know, the fish calls the bets on the turn and just will not fold. Of course, a river ACE for Aces over Jacks!
| | |
| --- | --- |
| | |
Artwork courtesy of Ann T Hill
WSOP
Bring imagination to life.
From all around the world and for one brief moment in time, they come to  kick off the summer. Everyone comes together for one thing in mind, a bracelet and a spot at immortality as a POKER GREAT! 
How Can You Help
The RiverHold'em Project
We are are planning a Summer launch and will be holding a fundraiser to Kickstarter the theme t-shirts "Riverholdem.com". If you like to know how to donate or purchase your own Riverholdem t-shirt, contact us at shirts@riverholdem.com.
If you like to be notified when the shirts are available, follow us on twitter @riverholdem.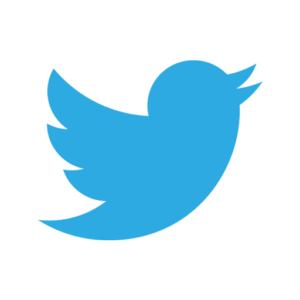 Special Story Version
Tell us your story and we can make it custom.
THE HIGH ROLLER
Experience The LINQ